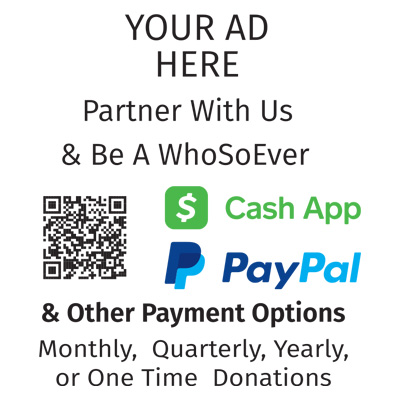 We want to take this opportunity to introduce our ministries to your Trucking Company. We are Lonesome Road Ministries and Channel 21 Ministries. Our goal in these ministries is to reach out to our nation's truck drivers through radio, podcast, & our CD programs & now Our Collector Podcast Cards.  We are a 501 c3 ministry dedicated to the drivers and their families. Gary and his Road Chaplains, many of whom are over-the-road drivers, know what the trucking lifestyle can do to a family. Our goal is to bring a calming voice to the industry via radio, podcasts, and CDs. We are a non-denominational ministry; our goal is to also bring these drivers the love of Jesus through testimony and song. Lonesome Road Ministry has produced and distributed over three million CDs since 2000. These CDs have all been sent out free of charge, We rely solely on donations from drivers, Churches, and whosoevers that catch the vision of stretching a net across America.  We are currently on 9 radio stations throughout the country and Canada.   We also have a conference call line every Thursday afternoon for anyone who is interested in having Church on the Road. We would like to partner with you to reach drivers with the Gospel message and help you recruit drivers. I propose to insert one of your 90-second recruiting ads into our programs on our radio station and our CDs that we send out all over the Country. Also, get your drivers who would like to be part of the team and give them a tool to use to recruit drivers for your company and also to help other drivers out there on that ole Lonesome road.    We have attached a short introductory program where you can scan the QR code and listen to what we are all about.
QR code here to our introduction to Lonesome Road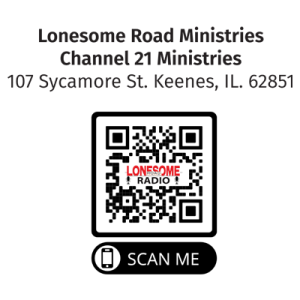 I think you will be amazed how much this helps the drivers out on the old lonesome road. Our programs are not preachy, we are not preachers or teachers, we are REACHERS. Please feel free to call us with any questions you may have!  We would like to mail you some of our CDs or Podcast cards that we send out to the drivers all across America!     You can scan the QR code to go to our radio station.    To find out different ways to partner or donate to our ministry.   Scan this QR code to go to our webpage
We hope you will take the time to check out our website and pray about partnering with us to stretch a net across America with the Good News!
Jesus is worth fightin' for
-Gary Rayburn